If you've ever heard people talking about using sod to establish a new lawn and wondered the difference compared to grass, you're not alone. However, sod is grass! The only distinguishing difference is that sod is pre-grown grass harvested for the specific reason of being installed in another location. While you can grow a new lawn using seeds, sod is a good alternative because it'll instantly adorn your property in Virginia with beautiful, lush green grass. If you plan to install it, it's best to hire pros to do it, as they'll prep the area and lay it down correctly to ensure it looks natural and doesn't have any seams.
---
What's the difference between sod and grass?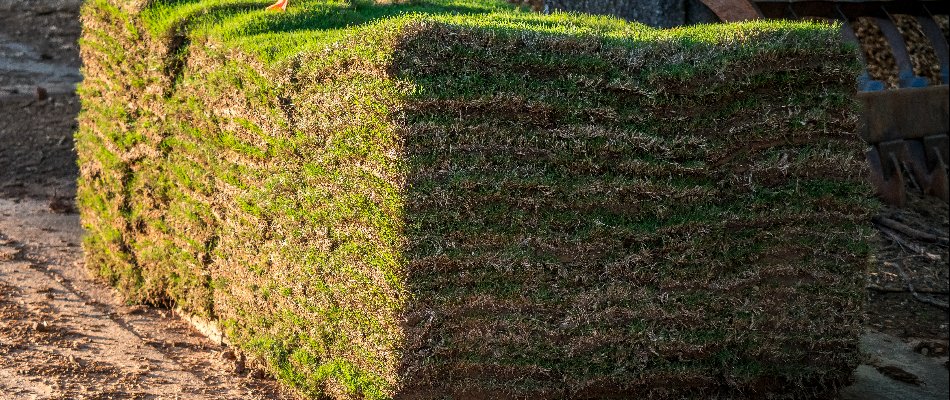 When you think of grass, you picture it growing from the soil on a lawn, so you may wonder whether there's a difference compared to sod. On the contrary, sod is grass, though the only differentiator is that it's pre-grown and harvested for the specific reason of being installed elsewhere. Sod usually comes in square sections that include grass and a layer of soil with its roots, which are then rolled up and transplanted into the ground to establish a new lawn.
---
Is sod a good alternative to growing a new lawn using seeds?
While you can grow a new lawn using seeds, sod is a good alternative. After all, you'll boast beautiful, lush green grass immediately following installation since it has already been pre-grown! Additionally, you can use it the same way you would a normal lawn after about a month, as it'll have developed roots in the soil and built up its strength by then.
It's important to note that while sod will look great after installation, it's still fragile and will need time to establish its roots. So, you'll need to follow a strict watering schedule for the first month to ensure it has the hydration it needs. It's also crucial to stay off it during this time, as it can cause unnecessary stress that hinders its progress.
You can test whether your sod is ready for mowing about two weeks after installation by gently pulling up on it. If it doesn't lift, you can go ahead with cutting it!
---
Hire Pros to Install Sod if You Plan to Use This New Lawn Method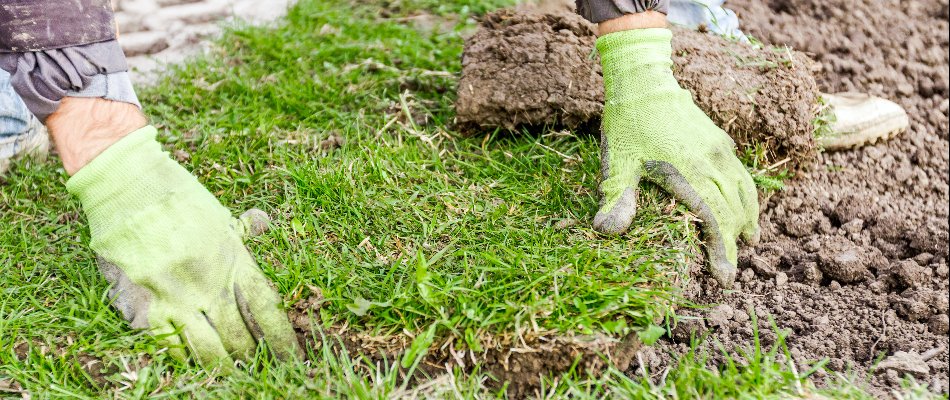 Installing sod isn't as easy as it may seem, so if you plan to use this new lawn method on your property, you'll want to hire pros. Pros have the training and experience to thoroughly prep the area before exercising meticulous attention to detail when laying down the sod rolls. This comprehensive process is vital for ensuring it looks natural and as if it's been there the entire time without any visible seams. With proper prep and installation, your new lawn will become a shining focal point on your property!
---
Call Our Pros Today to Sign Up for Our Sod Installation Service
If you want to establish your new lawn via sod, look no further than our pros at Hambleton Lawn & Landscape! We offer a sod installation service, where we'll follow a thorough, comprehensive process to ensure we do it right the first time. This process involves prepping the site, adding topsoil, leveling the surface, applying fertilizer, and laying the sod. We'll pay unparalleled attention to detail and exercise precision so everything lines up perfectly and looks natural. That way, we exceed your expectations, and you can enjoy a beautiful, lush lawn before long!
We proudly offer our sod installation service to residential properties in Arlington, Falls Church, McLean, VA, and other nearby areas. Call us today at (703) 532-4911 to sign up!