Lawn Renovation Services in Arlington, VA & Surrounding Areas Like Falls Church & McLean
Our services include lawn rejuvenation, new lawn seeding, and sod installation.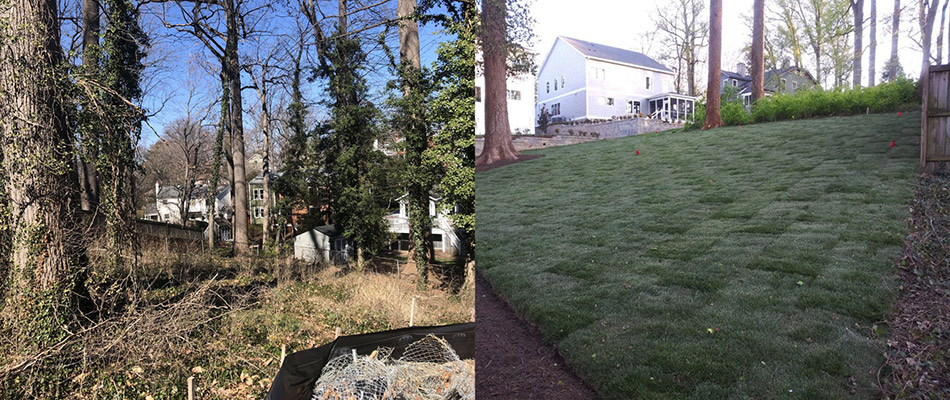 Time can take a toll on your turf. As your lawn is exposed to adverse weather, traffic, diseases, and pests, it naturally deteriorates. If the health of your grass has gone downhill, then one of our lawn renovation services will provide the assistance you need. Our top-notch services include lawn rejuvenation, new lawn seeding, and sod installation.
All of our lawn renovation services aim to restore the health and appearance of your grass so that it boosts your curb appeal and adds value to your property. We have offered our professional lawn renovation services to residents in Arlington, VA, and surrounding areas like Falls Church and McLean since 2001. Call us today at (703) 532-4911 to sign up!
---
Lawn Rejuvenation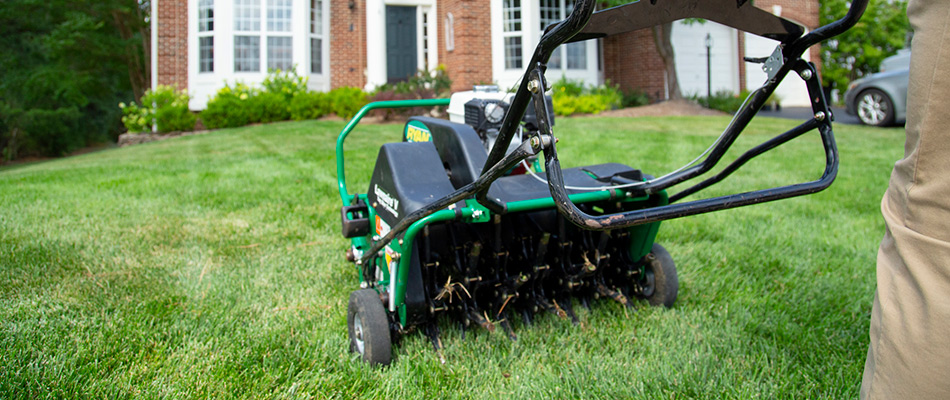 If you want to try to revive your unhealthy lawn instead of completely replacing it, then our lawn rejuvenation service is for you. This service is perfect for distressed lawns that have been struggling but are still showing signs of life. When you sign up for our lawn rejuvenation service, our team takes multiple steps to help reinvigorate your turf. These include adding a layer of nutrient-rich compost, core aerating your lawn, raking the soil, and removing weeds.
Compost infuses your soil with nutrients that encourage new turf growth, while core aeration loosens your soil if it has become compacted. Loosening the soil enables water, oxygen, sunlight, and other critical resources to reach the roots of your grass more easily and promotes healthy development. Raking the soil can also help relieve some surface-level compaction. Weed removal, meanwhile, eliminates nutrient-stealing weeds from your property so that your grass doesn't have to compete with them for important growth ingredients.
Our lawn rejuvenation service is a cost-effective way to revive your turf and can yield results within weeks.
---
New Lawn Seeding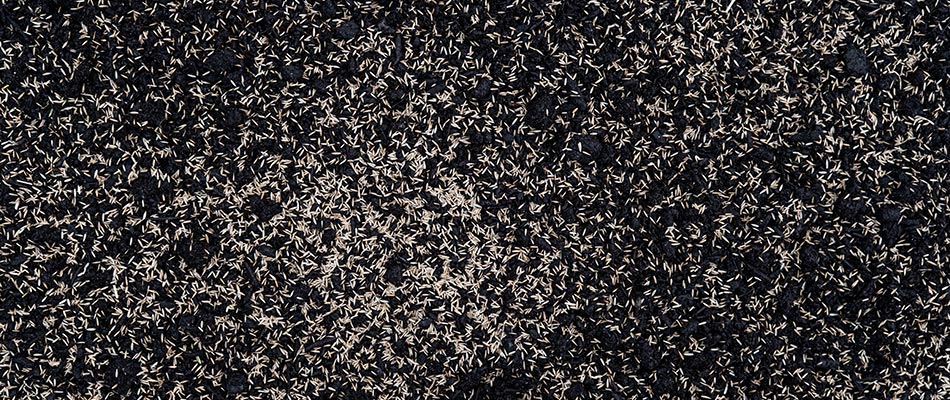 If your lawn is beyond repair and needs to be fully renovated, then our new lawn seeding service is a great option for you. We use a tall fescue seed blend that flourishes in northern Virginia and grows into healthy, beautiful grass with proper care and maintenance. Before we scatter our premium grass seeds across your lawn, we make sure to prepare the area thoroughly so that conditions are ideal for your seeds to take root. Our preparation process includes applying herbicide to kill weeds, cultivating the soil, adding a new layer of topsoil, and leveling the ground. After we have seeded your property, we then apply a seed accelerator mulch that is laced with starter fertilizer and promotes fast germination.
---
Sod Installation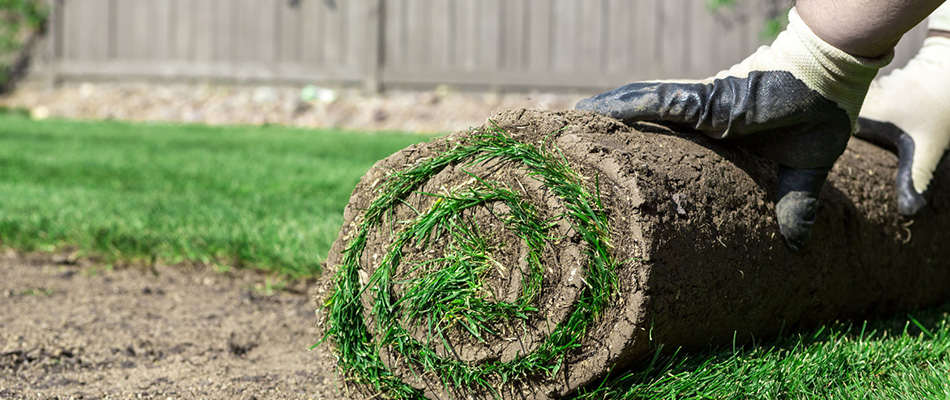 If you're ready to replace your lawn and want immediate results, then our sod installation service is probably the best lawn renovation option for you. Sod is pre-grown grass that gives you a new, green lawn on the day that it is installed. It is perfect for residential property owners who want to see their lawns transformed overnight. The ground preparation process for installing sod is just as detailed as for spreading seed. Before we lay new sod on your property, our team applies a herbicide treatment, cultivates the soil, adds topsoil, and levels the ground so that it is ready for your new sod.
---
Call today to schedule our lawn renovation services!
Are you ready to renovate your lawn? If so, then our team is here to make that possible. We offer professional lawn renovation services to residential property owners in Arlington, Falls Church, McLean, and nearby areas in Virginia. Whether you want to rejuvenate your turf or renovate it completely, our team has you covered. Call us today at (703) 532-4911 to get on our schedule!