Lawn Care & Landscaping Services for Properties in McLean, VA
We offer fertilization, weed control, lawn mowing, yard cleanups, and more!
McLean, VA, is a vibrant city in Fairfax County that got its name from the former publisher and owner of The Washington Post, John Roll McLean. McLean is home to over 48,500 people and offers the best of both urban and rural living; it's a bustling city with Fortune 500 companies, but it also offers picturesque trails and scenic nature preserves, including the Great Falls Park and Scott's Run Nature Preserve.
McLean is an affluent area, and at Hambleton Lawn & Landscape, we can help your property emulate that with a beautiful lawn and landscape! We offer top-of-the-line lawn care and landscaping services to residential properties in McLean, including fertilization, weed control, lawn mowing, yard cleanups, and much more!
---
Improve Your Lawn With Our Lawn Care Services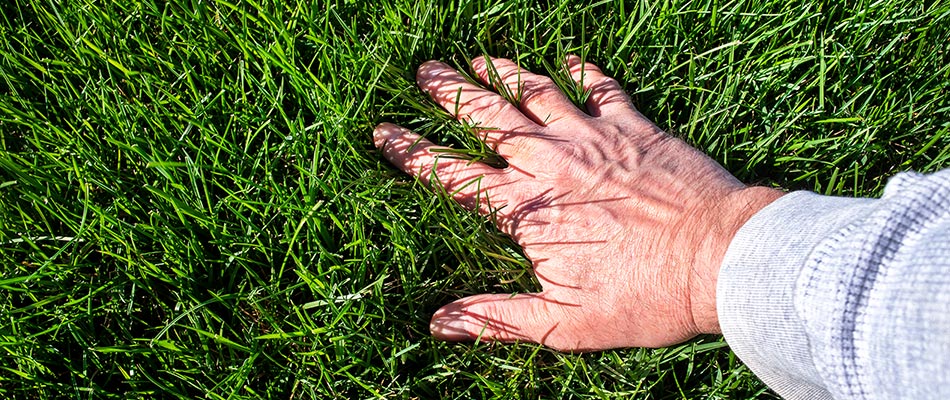 A healthy, beautiful lawn will enhance your property's curb appeal, and we specialize in doing just that! We can improve your turf with our lawn care services, which are as follows:
Fertilization: We'll fertilize your turf six times, from February-March until November-December, to keep your grass healthy and green all year.
Weed Control: We'll apply pre- and post-emergent weed control treatments throughout the year to prevent new weeds from sprouting and eliminate any that have already surfaced.
Lawn Disease Control: We offer preventative and curative lawn disease control treatments to tackle fungal growth on your turf, including brown patch, dollar spot, and red thread.
Grub Control: If you want to protect your lawn from a grub infestation, we can apply our preventative grub control treatment in June to get ahead of these pests!
Aeration: We perform core aeration to loosen compacted soil and give the roots of your grass better access to essential resources and nutrients.
Overseeding: Our overseeding service is available with aeration, and we'll use a tall fescue seed blend mixed with a starter fertilizer to thicken your turf.
Lawn Rejuvenation: We'll rejuvenate your lawn by adding compost, performing aeration, and providing much-needed TLC in areas that need it.
Sod Installation: We'll thoroughly prepare the soil before installing our premium sod for a beautiful, green lawn immediately.
New Lawn Seeding: We'll establish your new lawn by planting our fescue seed blend, which will thrive in the climate in McLean, VA.
We'll mow your lawn weekly from the end of March until the end of November to keep the grass at an ideal height throughout the growing season.
---
Our landscaping services will make your landscape look its best.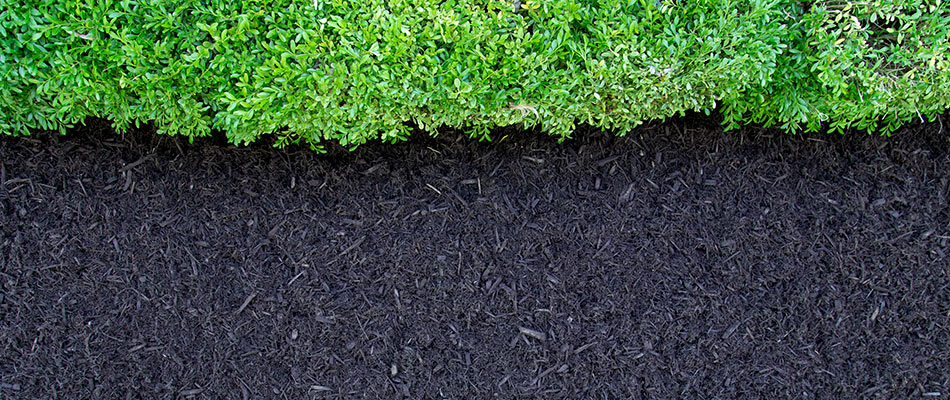 A well-kept landscape is a lot of work, but you won't have to lift a finger when you partner with us! Your landscape will look its best with our landscaping services, which we offer to property owners in McLean, VA:
Our holiday lighting service is just what you need to check decorating your property off your to-do list this holiday season!
---
Call Us to Sign Up for Our Lawn Care & Landscaping Services
If you want to take your property to the next level with a beautiful lawn and landscape, then we're the ones to call! At Hambleton Lawn & Landscape, we offer our professional lawn care and landscaping services to homeowners in McLean, VA. Call us at (703) 532-4911 to sign up for our services!